Order Personalised Embroidered
We work with Companies, Clothing Brands, Schools, Groups and Associations that have a Brand Embroidered Logo. Browse our product catalogue to find the perfect item, then contact us with your Embroidery requirements.
With all new Logo Embroideries we need to make a Embroidery Machine file, this means digitising your logo. This is called the setup cost.
Basic cost for 1 logo or design.

£15.00 Per logo up to 12 cm diameter.

£20.00 Per logo up to 26 cm diameter.

All Prices are Exclusive of VAT.
Once the file has been created, we keep it on file for future orders, with no additional setup cost being charged.
On orders over £250.00 we waive the embroidery setup costs.
The best way to find out the exact cost is to get in touch, and send us the logo.
You can also build your required item list through the product pages, send us a logo this way also.
Embroidery Logo Application Cost
How we calculate your logo embroider application cost using the table below.  
Your logo will fall into one of the vertical columns for logo Stitch Count. Most breast pocket logo are around +6k Stitches.
Then you look down the left hand column for the Item Quantity your order will contain.
For all orders +99 we need to check the logo to see if we can offer better prices. (2019 Price List)
Trending work wear products embroidered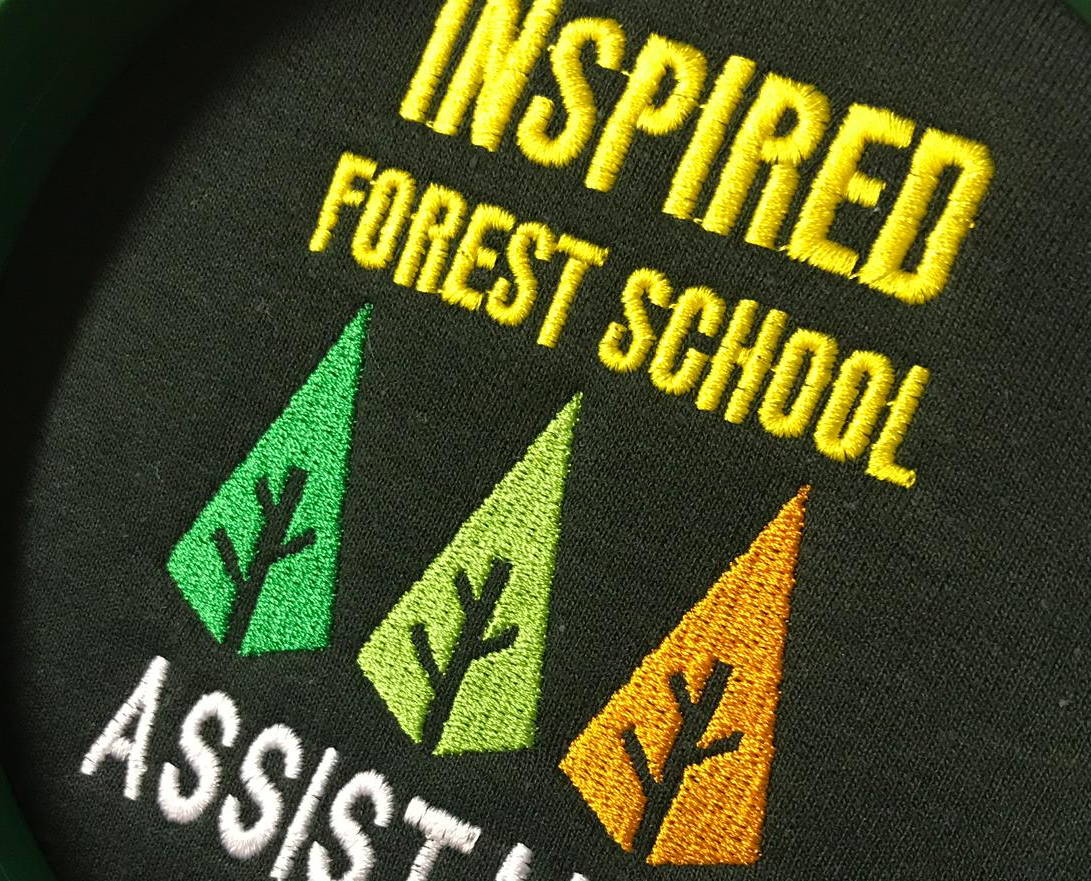 Here is the product catalogue for inspired forest leaders