Are you looking for Embroidery Services in Gloucester?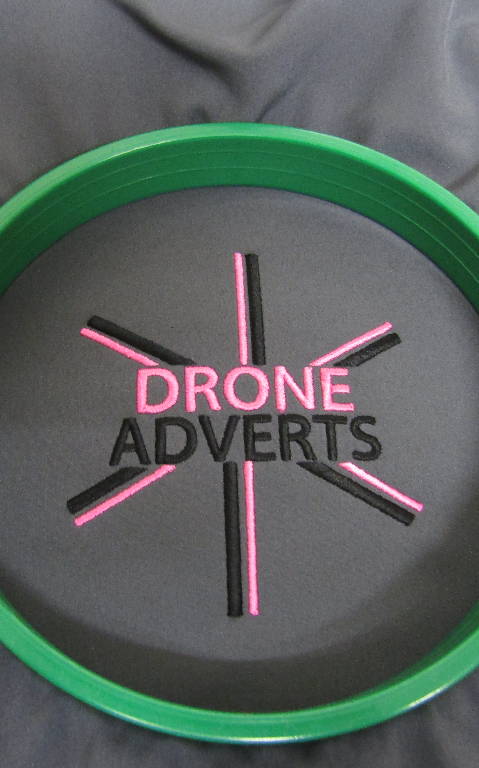 Are looking for Business Workwaer? School Uniforms? or Group Clothing in Gloucester? 
We offer a comprehensive embroidery services producing 1000's of garments custom embroidered with logos. Our cataogue has a complete range of clothing to fit your requirements,
We are here to help guide you through the Embroidery application process. Take a quick look through the other tabs above for the average logo setup cost and Embroider application to the garment. These prices are typical for small Business logo's around 6cm -8cm height and width.
Please send us your logo if it's large or a different nonstandard shape. We will run the artwork through our studio process to calculate the stitch count to get the final cost of the Embroidery application. We can Embroider up to 15 colours in any one design.
Delivery lead times average from 5-14 days, we will advise you in the quotation how long your order is likely to take from order approval to final delivery.
We Embroider the standard range of clothing, you can click item links to see the Catlouge list of each product. Polo Shirts - Sweatershirts - Fleeces - Jackets - Hoodies - Gilets - Hi Vis - Caps  
Small breast pocket logos
6cm-9cm diameter £15.00 setup cost
Large breast logos
10cm - 12cm diameter £20.00 setup cost
Large back Embroidery please email artwork for a custom quote.
The average embroidered breast logo costs around £2.25 to £3.95 to Embroider depending on the size of the logo and the number of stitches within the design. We can calculate exactly your logo and the stitch count, providing exact costs per embroidery. Also the more embroidered logo's you have in your order, the cost per logo will reduce.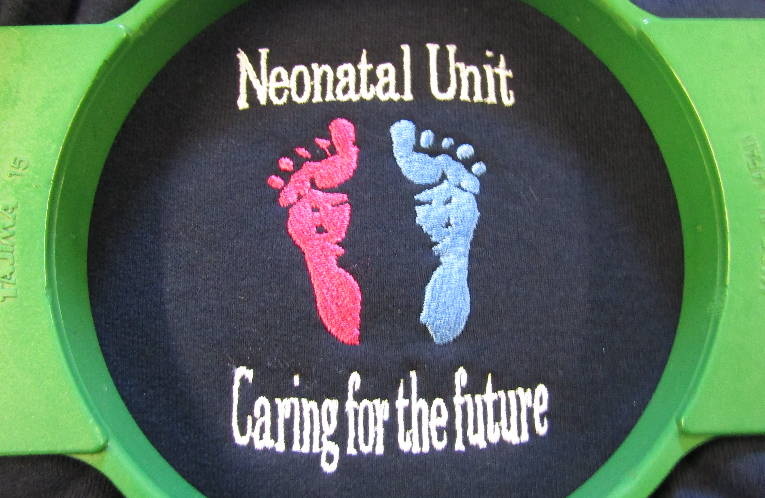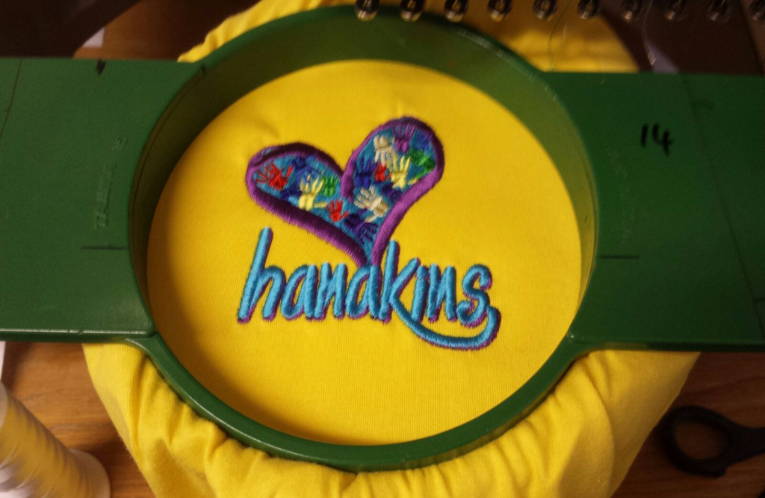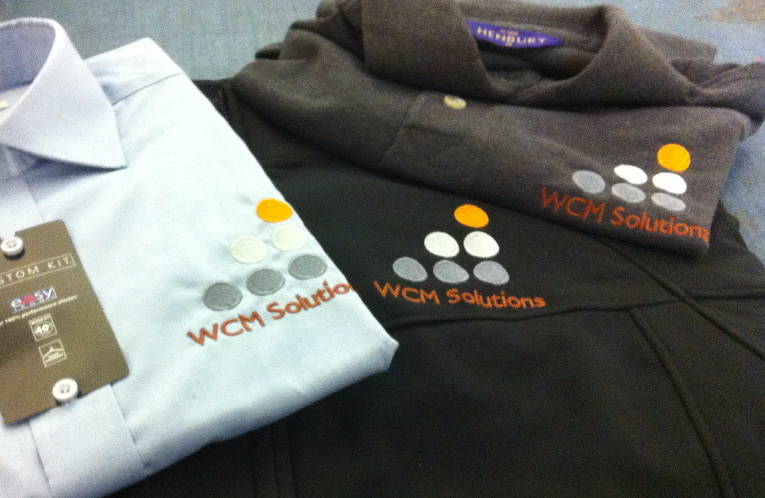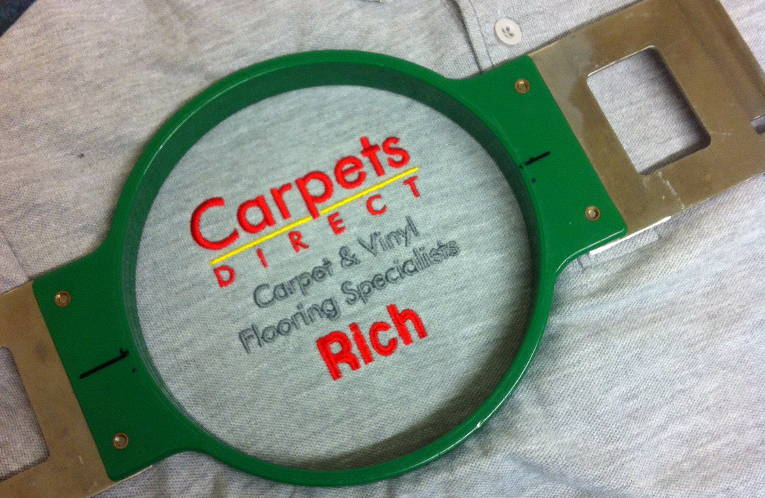 Embroidery Service and Product Quality
We take great care to ensure the best possible quality and you can expect a professional level of service and communication. We work with all types of Businesses, Groups, and Schools nationwide. We Embroider on to new garments from which we supply the from the biggest brands, like Fruit of the loom, Gildan, Awdis and many others. Our Embroidery machines are state of the art which we only use high quality threads from Maderia.
We are competiviely priced for small and large orders local and national. Our website catalouge shows the garment prices exclusive of Vat. Contact us for quotations via email for confimed prices on your embroidery requierments.
We use a national courier service with tracking to delivery orders.
TRENDING PRODUCTS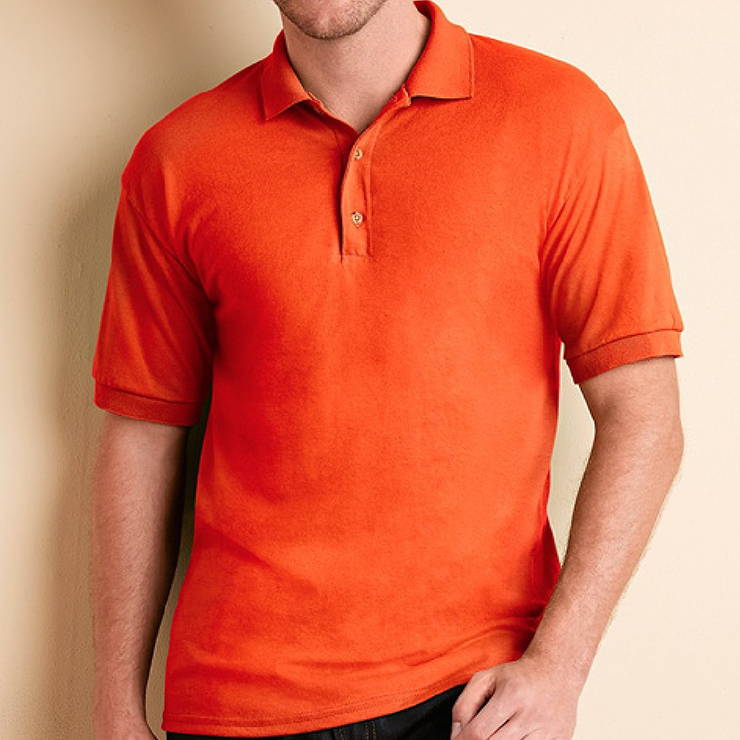 Gildan - DRYBLEND JERSEY POLO SHIRT - GD40 £3.98 Each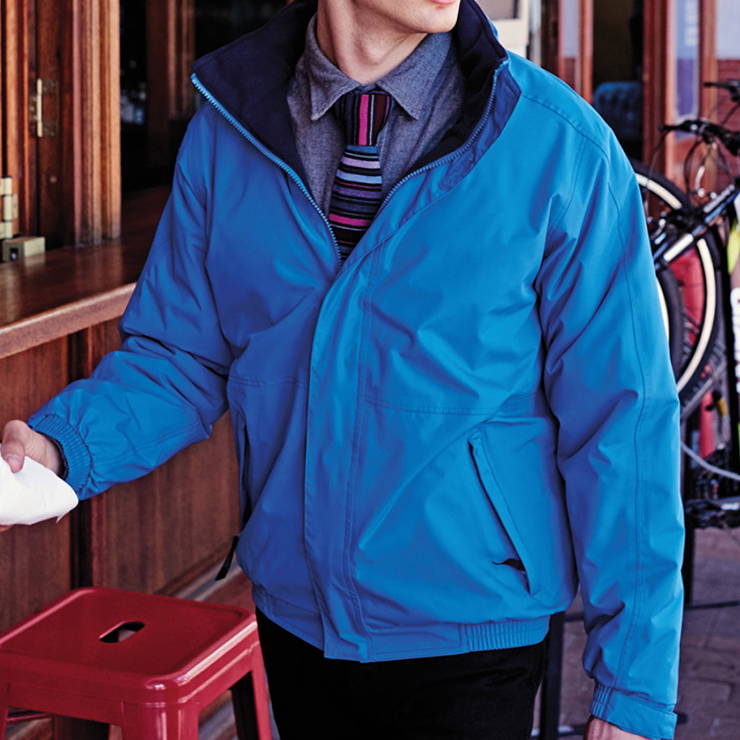 Regatta - WATERPROOF INSULATED JACKET - RG045 £20.18 Each
TESTIMONIALS

"I cannot recommend Wizard Printers enough. I gave them a bespoke order with only a couple of days to work it out and they came up trumps!! Tshirts were great and made the difference at the show. Thanks"
Posted on Google Reviews.

"By far the best family team around doing something they know a lot about. The quality and price beats the other guys who are a touch more local to me. Very much worth the extra miles."
Posted on Google Reviews

"David and his team at Wizard Printers Gloucester have been fantastic, his prices are excellent and quality of products is outstanding. We at KiXtreme are very pleased to have found them and would highly recommend him."
Posted on Google Reviews